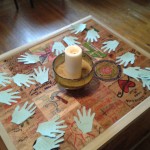 Yes!  The Tau Community House is a wonderful spot to hold your small group retreat!
The Tau House is available for groups interested in using our facility for retreats and similar events not connected to our programming.
We have 35 beds, a full kitchen, and plenty of space.
Please check out some pictures and contact us for a tour of the facility.
Retreats will be charged at the following rates.
*Please note this availability is very limited during the summer months.