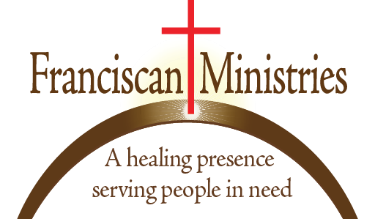 The Franciscan Ministries' mission is to carry out the vision and charism of Blessed Mother Frances Schervier by contributing daily to community and individual well-being, especially among those who are marginalized.  We believe that by sharing our values we help everyone in the community live a fuller life.
Inspired by the Gospel values of St. Francis of Assisi and the active love of the poor shown by Mother Frances, the Franciscan Sisters of the Poor house the homeless, care for children and families, feed the hungry, minister to the sick, offer spiritual sustenance to the hopeless, and care for the earth.
Here in the United States, the Franciscan Sisters of the Poor continue the work of Mother Frances through many avenues, including their sponsorship of the Franciscan Ministries.  It is their core values shape the nature of the services provided by Franciscan Ministries.
Franciscan Ministries, Inc includes the six other organizations listed below.