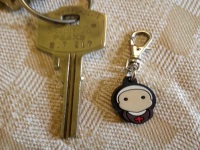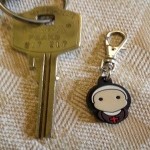 You can have a little Mother Frances of your own (and help support all we do at the Tau House) by sending a suggested $5 donation and a SASE (self-addressed stamped envelope) to:
Franciscans for the Poor, 110 Compton Road, Cincinnati OH 45215
Yes! I checked! She survives mailing!
More ways to support us can be found here!  Thank you!